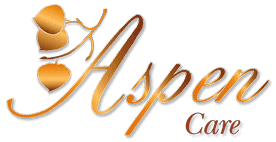 Our Philosophy at Aspen Care
Aspen Care sets high standards for the care of our residents. Both staff and management ensure that each resident will:
Be treated with respect and dignity
Be actively engaged in our home community
Be involved in his/her own treatment and living plan
Be cared for by skilled, clinicians and caregivers working as a team
Aspen Care recognizes that the families of our residents have their own needs and we strive to ensure that these needs are fulfilled by providing:
Peace of mind about their loved-one's physical and mental state
Relief from the time-consuming job of caring for their family member
Relief from the feelings of guilt which can often surface when they find they do not have the physical, emotional or other resources to personally provide appropriate care for those they love
Peace of mind
Aspen Care is owned and managed by Tracey Anderson, RN. You can be assured of quality care as well as peace of mind, knowing that your family member will receive the comprehensive services, personal care and overall support he or she needs, 24 hours a day.